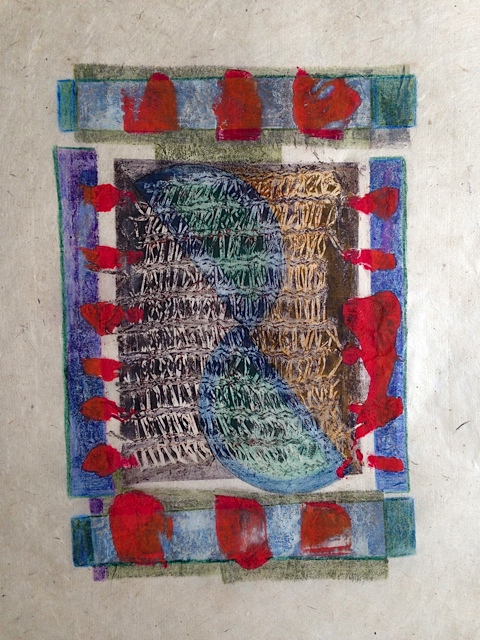 Monotype is a kind of one-print (mono), a unique print which you can make only once! You paint with a special ink on a piece of acrylic glass and put it on paper, then you slide this through a roll-press. You can paint with brushes, ink-rollers, sponches and all kind of other materials such as nets, threads, leafes or flowers etc.
I work a lot with MonoType prints,normally as a background. On top I use ink, colorpencils and sometimes I will add a collage. I get inspired by the print during the creation. It needs some time to work it out and you use full concentration, patience, it feels like meditation.
My themes are abstract formes, graphic designs, flowers, signs and symbols, mandalas and collages.
My monotypes are printed on handmade Lokta Paper from the Himalayas. In my previous blog I wrote about this paper and how it is made..